Payne Air Conditioner Repair, Installation, Tune-ups and Replacement Service NJ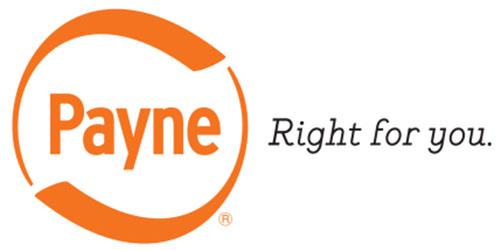 All Week Hvac NJ Company is pleased to recommend Payne air conditioners to their clients. We sale, install, service, and maintain major Payne ac models. Our NATE certified service team has the equipment and the skills needed to get these system up and running for both commercial and residential clients. We're licensed & insured for your protection, and ours.
We guaranty you that the cooling systems offered by Payne ac will keep your home comfortable and efficient for many summers, if yearly inspected and serviced as needed. Payne also offers a 10 year parts limited warranty, which gives you peace of mind when purchasing and installing any of their units for your property. We have a variety of models for homeowners to choose from, all of which are quiet, energy efficient, and highly durable. Our team of technicians will help you select the right system for your property ventilation and cooling needs. We can also do ac repairs on your system, from general upkeep to major fixes.
Payne Central & Split AC System Installation and Complete Service by experts in NJ
Our service plans and 24/7 emergency service means that you will never have to worry about going without air conditioning when the weather is warm. When you contact the All Week team, we'll be there to attend to your needs, whether it is air conditioning repairs, ac installations, or even just annual maintenance. We support major air conditioner brands, including Payne, and we can answer your questions regarding any of their cooling systems. Trust our ac repair service for all of your needs with a Payne product.
Supported Payne Models