Expert Air Conditioning Service & Hvac Solutions, Comfort & Satisfaction Guaranteed
Central Air Conditioning System Installation
Central Air Conditioning System Repairs
Central Air Conditioning System Maintenance
Central Air Conditioning System Replacement
Residential Air Conditioning Service
24/7 Local Emergency Air Conditioning Service
High efficiency systems Complete Service
Indoor Air Quality / PURIFICATION
Humidifiers Installation & Repair
Air Conditioning Tune Ups
Split Air Conditioning Systems Installation
Split Air Conditioning Systems Repair
Commercial Roof Top Units Repairs & Maintenance
Commercial Roof Top Units Replacement & Installation
We Offer A Wide Variety Of Cooling & AC Services, Fir Residebtial & Commercial All Over New Jersey 24/7
Central Air conditioning Systems Installation
Buying a good cooling and air conditioning system is not enough to give you good service. Proper installation of the system is very important because only then you will be able to get the maximum advantage of the unit. Proper installation helps you save energy and money and also provides you with the right level of comfort. It can bring a dramatic change in the environment of the interior of your house.
Along with proper planning and buying an energy efficient system, you should also appoint experienced and expert technicians so that the installation is done according to the instructions and specifications of the manufacturer. We will provide you with technicians that are skilled and proficient handling and installing cooling systems of all types and brands. You can visit our website and see the proven record of satisfied customers. This self demonstrates about the high level of service that we offer to our customers.
You can call us to help you install your cooling system perfectly so that your heating and cooling systems work efficiently and as expected. We believe in making you completely satisfied with our work. You can ask questions through our online chat system or send email. If you want an immediate answer, do call us on the number provided on the website. We can handle emergency too without making you cost extra. For any service related to cooling and heating systems, you can rely on us and ask for help 24/7.
Air Conditioning System & Air Conditioner Replacement Service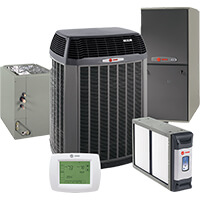 The more frequently and more intensively an air conditioner or air conditioning unit is used the higher its chances of breakdowns are. Frequent air conditioner and cooling systems maintenance is definitely a good way to extend their lives. So in case an ac system breaks down for lack of maintenance, air conditioner replacement is then necessary. At All Week Air Conditioning, we have certified Hvac Technicians who has long hands on experience with air conditioner replacements for both residential and commercial. So do not hesitate to call us if you need your air conditioner or air conditioning system to be replaced efficiently and easily by master s of the trade.
All Week provides both residential cooling & commercial cooling services.
Air Conditioning System Repair Service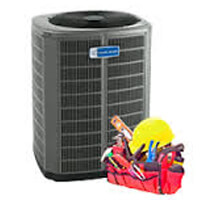 Ductless Mini-split AC & Cooling Systems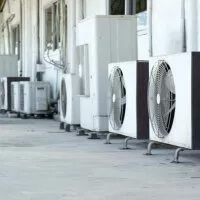 Ductless mini split AC provides cooling to one or more rooms. The condenser unit is placed outside the house and the refrigerant and electrical lines go inside the house through the exterior wall and gets connected to one or more compact and wall-mounted cooling units of the house. The installation is said to be permanent and hence requires professional and specialized person for that. It is a larger investment too and so it is advisable that you call experts for the installation process.
Even if you try to install centralized AC systems it is realistically not possible. The piece of advice here is that you should not leave this in the hands of inexperienced person. Once the ductless mini split AC is installed you will find that there are unlimited indoor and outdoor configurations that are accessible so that they fit in your requirements.
The best thing about this AC is that since there is no ductwork there is no chance of loss of energy. This gives the unit perfect and complete appraise and hence the advantages are countless. This is the main reason why majority of the people opt for this type of AC. Each room will have its own thermostat and so you will have the room cooled according to your wish. There is no energy loss and hence you save a lot of money in the long run.
Ductless mini split ACs are just right for apartments and old homes that are free of ducts. You can just call on the number provided on our website or email us for any query. We will send our professionals to install the unit according to the requirements and wishes of your family members.
We Service Northern & Cenral New Jersey 24/7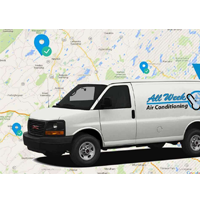 We offer reliable air conditioning repair, installation and maintenance service for residential & commercial in both Northern & Central NJ 24/7 :
We are committed to provide reliable hvac solutions and satisfactory service and an overall experience at all times to all customers, and restore the comfort of their homes.
Having a functional ac unit to keep a home cool and comfortable during hot sumers is a priority for many New Jersey residents, and we're well aware of that. And so we've
dedicated emergency service crew fully equiped and available around the clock to assist with any hvac issue 24/7.
North NJ: Bergen – Essex – Passaic – Hudson – Morris – Union
Central NJ: Middlesex – Hunterdon – Mercer – Monmouth – Somerset – Warren – Ocean – Sussex