Daikin Air Conditioner Repair, Installation, Tune-ups and Replacement Service NJ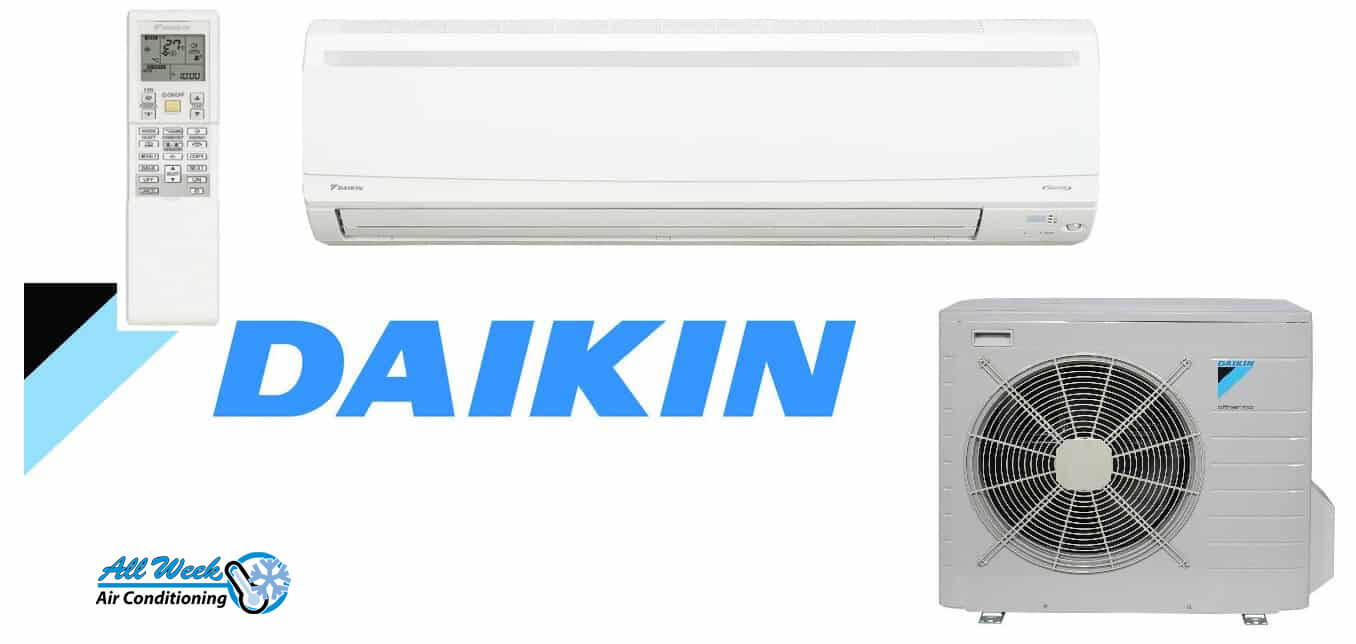 One of the best air conditioner contractors for your commercial and residential use is Pacific HVAC. Authorised by Daikin, they have good knowledge and they specialise in fixing your system.
Some of the services we offer include: Ductless Air conditioning and VRV and Air conditioning, heat pumps, heat recovery and cool water system.
Our services are exceptional with our installation service always clean and your system will be properly installed. We also provide you with a quality routine maintenance plan. We know the perfect system that will suit your needs. We provide a blend of heating and cooling system service.
Daikin ductless or ducted systems serves almost in every building whether home, retail outlets, medical centres, school, campus and more. We also provide advice on the type of system that will suit your need it could be the wall mounts, floor mounts, concealed ceilings, suspended ceilings or the ceilings cassette indoor units.
The indoor units have the capacity ranging from 7,000 Btu to 96,000 Btu and it is controlled independently.
It's likely that once you used a Daikin air conditioner at your home or property and experienced the quality of comfort and performance they deliver, you'd keep using them times and times again. Once your unit has completed its life span and time has came to replace it, don't worry and look around too much, All Week hvac technicians are the ones you can ultimately rely on for you Daikin air conditioner replacement anywhere in New Jersey
Daikin Central & Split AC System Installation and Complete Service by experts in NJ
The Daikin VRV III is one of the best commercial air conditioning and heat pump system because of its efficiency and quality. With this unit, you will not be spending much energy since every of its zone is controlled independently. It is also able to generate heat no matter how cold the weather is outside, even up to -13F. And it can also cool up to 122F. Some of its features include
It can weigh from 6 ton to 36 ton per system.
Its refrigerant pipe can be up to 540 ft
Its total network length can be up to 3,280ft of liquid line.
Some of the benefits of installing and supply of Daikin ductless and ducted Air conditioning and heat pump system include
Single zone, multiple zones and VRV systems for both residential and commercial buildings
You will get a low ambient heat pump installed this will help your system function even in extremely low temperature as low as -15F.Installation of ductless AC system. We also provide a range of our repair service including
Repair refrigerant leaks and condensate water leaks
Repair and change of faulty electronic board
Condensate pumps and expansion valves and compressor.
The benefit of maintaining and servicing your system is endless as it will help you enjoy the full benefits of using an ac system. We provide maintenance service that will help keep your system out of trouble.