Comfort-Aire Air Conditioner Repair, Installation, Tune-ups and Replacement Service NJ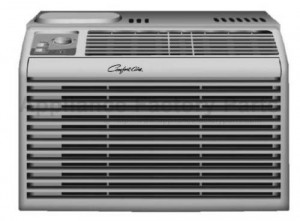 Founded in 1933, the Heat Controller family has been able to hold up a high standard for HVAC products. Comfort-Aire, being affiliated with the family, has continued to up the reputation of high standards by being reliable and putting out high quality products. The roots of the company go far back into the HVAC field, lending experience and knowledge to the already impressive company. Comfort-Aire and Heat Controller are the babies of a company that was once called the Wingert Furnace Factory (founded in 1907); this makes Comfort-Aire one of the oldest and most trusted companies in the business. With over 20 years of experience behind them, their products go above and beyond the state mandated guild lines. The split-air conditioners that Comforte-Aire manufactures have been a highly advanced staple of the company for many years, starting their trek to bringing comfort and cooler homes in 1955 and expanding to larger companies as they become more popular.
As a leading supplier for cooling and dehumidifying residential and commercial companies, Comfort-Aire has the savvy needed to create and maintain the sort of quality you'd expect from a company that has been in operation for 20+ years. They offer a huge selection of air conditoners to the HVAC industry, making it possible for everyone to have a chance in saving money and electricity, no matter where you are, including your home or office. The materials used for these split-air conditioning systems are always of high quality and durability, and are covered by a solid warranty and technical support, making the AC that you purchase at a nearby dealer a buy that will last a lifetime.
Comfort-Aire products are also covered by the Leaf – an environmentally friendly refrigerant that does not contribute to the earth's ozone layer. This is a revolutionary technique that not only saves the planet, but also helps save our future generation by thinking ahead. With their energy efficient and economic air conditioners, it's no wonder that Comfort-Aire is soaring past other companies in reliability and preference.
Comfort-Aire Central & Split AC System Installation and Complete Service by experts in NJ
All Week Air Conditioning is fully qualified and able to handle all of your installation, repairing, or maintenance needs for any Comfort-Aire split-system air conditioner. No matter the time or day, our highly trained technicians will be at your door within the hour of your call to ensure that you are well taken care of. We are fully licensed and insured, and work hard to maintain quality work with professional technicians.