Rheem Air Conditioner Repair, Installation, Tune-ups and Replacement Service NJ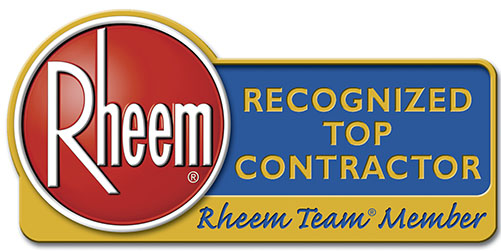 Rheem has been an industry leader for cooling products for several years. In fact, they're a one of the most famous brand for all commercial and residential cooling, heating or comfort system in the US and may be the world. Each of their product is built to meet or exceed regulatory requirements for dependability, efficiency and affordability. Each product they build is designed to last – especially in the extreme weather that New Jersey receives every year.
When commercial building and home owners search for affordable and energy efficient air conditioning systems that don't break the bank – they often reach out to All Week. As a leading provider and installer of Rheem AC systems, we offer New Jersey residents and office building owners several AC services – designed to keep your AC unit running strong – regardless of the weather outside.
We are licensed, certified, insured and bonded to carry on any full AC service of Rheem units. All of our HVAC technicians provide 24/7 service in North NJ.
Rheem Air Conditioner Installations NJ
When you're in need of any AC installation especially Rheem air conditioners, we'll provide you the most suitable unit for your property, install and service it for you whenever needed – and always at an affordable rate. Their units are built to last for several years – which provide more bang for your buck. Our certified technicians have advanced training to install any of their systems correctly and according to manufacturer guidlines – the first time. Regardless of the type of AC system you need – if you choose to go with a Rheem AC they certainly have an affordable and dependable unit for you that we can certainly install and service.
Rheem Central & Split AC System Installation and Complete Service by experts in NJ
We have been the go-to guys for all Rheem AC sales and service, maintenance, repairs and even simple adjustments. Rheem representatives frequently provide us with updated training – allowing our technicians to stay on top of new technology and repair programs. If you have any trouble with a  Rheem system – we can definitely resolve the issue at a very competitive rate. contact All Week  today.