Lennox Air Conditioner Repair, Installation, Tune-ups and Replacement Service NJ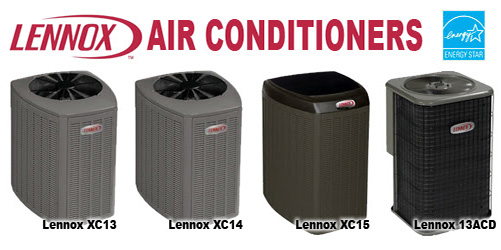 When Dave Lennox introduced his air conditioning system to the consumer segment many years ago – the industry literally did a double take. For the first time an Air Conditioning system was manufactured to exceed government standards for energy efficiency – even before the Energy Star® rated system was around. Every Lennox AC unit is manufactured with quality in mind. From the people that assemble them to the quality parts they are made from – each Lennox system sold in the USA is built in the USA – giving you peace of mind that your home or office space is cooled by American ingenuity.
As a leading server provider quality-driven Lennox Air Conditioning systems, All Week Air Conditioning offers New Jersey residents and office building owners several AC services – designed to keep your AC unit running strong. And when you are in need of a Lennox systems emergency service, sales, or installation, at a reasonable rate, you can depend on us.
We are licensed, certified, insured and bonded to complete any AC service and installation of Lennox AC units. Our certified HVAC technicians are available to serve around the clock – providing ac support when you need it most.
Lennox Central & Split AC System Installation and Complete Service by experts in NJ
There are times when you simply don't plan for the unexpected to occur. A great example of this is when your home or commercial building AC unit decides to stop working. Fortunately, we have an affordable and dependable option for you. We are a certified vendor of all Lennox air conditioning systems. Our certified technicians have advanced training to install any Lennox AC system correctly – the first time. Regardless of the type of AC system you need – Lennox has an affordable and dependable option for you.
Lennox Air Conditioner Service NJ
All Week Air Conditioning is a leading provider of Lennox AC repairs, maintenance and service in the State of New Jersey. Lennox sales representatives often visit our company to provide updated training – allowing our technicians to stay on top of new repair programs and advanced technology in the air conditioning industry. Our results speak for themselves, so if you're in need of any repairs or maintenance on your Lennox AC system, give us a call.