Fujitsu Air Conditioner Repair, Installation, Tune-ups and Replacement Service NJ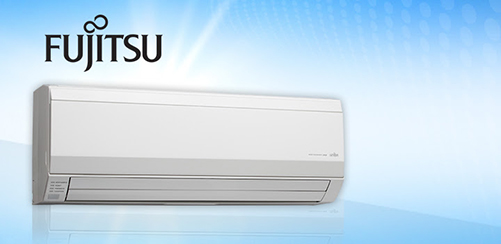 New Jersey business owners and residents have depended on Fujitsu Air Conditioners for several years to keep their premises comfortably cool in the summer. And for those that are looking for great deals on Fujitsu air conditioning units, you can rely on All Week to supply top of the line ac units and provide quality installations and service.
With over 35 years of experience under their belt, Fujitsu air conditioners provide exceptional value and reliability to customers that need a dependable split system AC unit. With literally millions of their units cooling office buildings, commercial applications, small apartment buildings and residential homes across the globe, this Japanese cooling expert has created a strong reputation for exceeding customer expectations – while staying fiscally responsible by offering amazing value to all customers.
All Week  has been the go-to ac company for Fujitsu Air Conditioning units sales and full support in Northern NJ for many years. We are fully insured, licensed and bonded to operate on residential and commercial properties. We are always available around the clock .
Fujitsu Central & Split AC System Installation and Complete Service by experts in NJ
When reliability is important to you – it's hard to beat Fujitsu air conditioning systems. And for several years, We have been recommending their duct less split air conditioners for almost every residential property we worked on. Every Fujitsu Air Conditioning system that is sold by our company is professionally installed by our certified HVAC technicians. Our buying power and our relationship with Fujitsu is strong – so you can be certain that you're getting the best possible value on a replacement AC unit.
Fujitsu Air Conditioner Service NJ
If you're looking to have your Fujitsu air conditioning system serviced, maintained or repaired, you are in the right place. When it comes to upfront pricing and honest business ethics in the HVAC industry our company has set a standard for others to follow. We pride ourselves on staying on top of new technology and service features provided directly from Fujitsu, which allow us to provide you expert advice on their products.
If you're wondering whether your new home or office ac unit should be a Fujitsu, or have a unit that needs to be serviced, please feel free to contact us and get expert advice.