Bryant Air Conditioner Repair, Installation, Tune-ups and Replacement Service NJ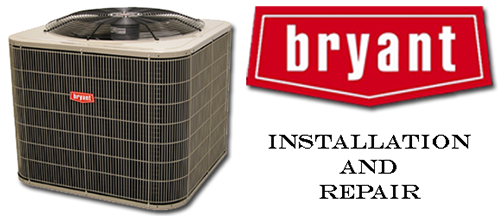 All Week has partnered with Bryant Air Conditioners to provide home and commercial building owners with an affordable solution for all of their cooling system needs. The Bryant ac brand has been around for several years, but many people might not be aware of how impressive these systems actually are. And when commercial and residential customers require any service, repair or maintenance on their Bryant AC systems, they depend on us to get the job done correctly – and always at a price they can afford.
Bryant has been focused on improving indoor comfort with their air conditioners for over a hundred years. Their new Evolution® System offers the highest rated home cooling system (that is designed to save home owners money each month on utility bills). This revolutionary product line has also earned Consumer's Digest Best Buy status – while Bryant's Preferred™ Series and Legacy™ Line products provide home owners with an economical solution; yet still focused on delivering exceptional comfort.
Bryant Central & Split AC System Installation and Complete Service by experts in NJ
When you have a broken down AC system and repair is simply out of the question, you can rely on us to provide you with an affordable and long lasting solution. Our company has been a dependable sales and installation provider of Bryant AC systems for several years. In fact, every Bryant Air Conditioning system that is sold by our company is professionally installed by our certified HVAC technicians. You can also be certain that every Bryant air conditioning system sold and installed by us will be a tremendous value.
Bryant Air Conditioner Service NJ
Bryant air conditioning service, repairs and routine maintenance are all completed by our team. Over the years, we have led the pack in New Jersey for providing upfront pricing and honest business ethics in the HVAC industry. We pride ourselves on staying on top of new technology and service features provided directly from Bryant.
If you're in need of any repairs or maintenance on your Bryant AC system, give us a call or contact us online today to set up your Bryant AC system service.
Supported Carrier Models