---
How To Best Prepare Your Air Conditioning System For The Summer Season?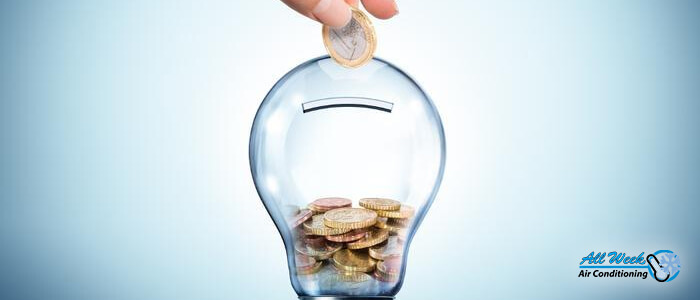 Once the summer comes, this means one thing: time for your ac to work for long hours, if not around the clock every day. The air conditioner is built to give you maximum comfort, in return you keep it maintained for it to work optimally and efficiently, for the duration of its time span. Studies show that more than 50% of a home utility bill during the summer, could be taken by the use of ac systems!
In this article we're gonna show you how to keep your home cool and comfortable during hot summer days while minimising the energy costs.
Here are some tips, if properly followed will help legally crank your AC.
Check the thermostat settings
Turn down your thermostat to the "cool" setting, after some time your AC would work more subtly. If it fails then something is wrong. Try as much as possible to get it fixed early, so you will not stay too long without air conditioning.
Replace your AC filter o the regular
In the wake of summer, the air conditioning system would have been inactive for too long so it is crucial that you change your air conditioner filter. It serves as a shield between the debris and the AC mechanism and as such, regular change is necessary at least once a month.
Regular unit inspection and cleanup
To keep your AC system in good shape it is imperative that your system frequently undergos inspection and regular cleaning, with cloths and brush. Ensure the surrounding of the grills and unit is free from any obstruction.
Invest in newer upgraded tools
It is always a good investment when you upgrade the mechanism of your AC system. A statistics by California Energy Commission states that an upgrade of your old mercury switch thermostat to digital will help you save over $90 in a year. Using a ceiling fan will assist your AC spreading cool air in large areas while help reducing its workload.
Unclog and clear the condensation lines
The evaporator coils of your central air conditioning unit usually remit moisture this should be cleared. Also make sure your motor pipe is always free from dirt or blockage, because blockage can lead to the eventual breakdown of your AC system, you can clean the pipe with the use of snake handy or industrial vacuum.
Insure that your ac system is correctly installed
If correctly installed, then you have a full guarantee that your system will serve its purpose. To ensure the outside unit is installed correctly, make sure the slab which it rests on is even. Adequately installed AC would be more durable.
Do a checkup around your home
Do a quick survey around your home to make sure all the AC parts are functional. This will help you notice little fault that ordinarily would have gone unnoticed.
Block out the sun from every room you wish to remain cool
Obstructing the sun will help you reduce the heat inside, this will help reduce the burden off your AC system. Solar windows and 3M films will help a great deal.
Proper home insulation:
A properly done home insulation, will help keeping cool air inside of your house and prevents outside hot air from getting inside your home, hence getting optimal home temperature, with a very moderate use of air conditioning and a lower utility bill.
If a home is not properly insulated a cool air leak occurs and hot air slowly invades the house from any available door or window crack. This will lead to using your air conditioner more intensively and incurring a high utility bill.
Consider upgrading your current air conditioner model
Each year more efficient and cost-effective air conditioner models are introduced to the market so why stay with an old AC when you can save more money and enjoy new features. When upgrading make sure you get the system that suits your home or commercial building.
Final Advice:
Do not wait to the last minute or until something goes wrong with your home hvac system! Spring is the best time to inspect your air conditioner and make sure it's ready to face a hot season, delivering best performance keep your home cool and comfortable without breaking the bank. Consult our hvac experts Today, for a FREE in home complete ac system inspection.